Istat makes available an infographic on the services offered by anti-violence Centres to victimized women, in partnership with the Italian Department for Equal Opportunities (DEO), Regions and the National Research Council.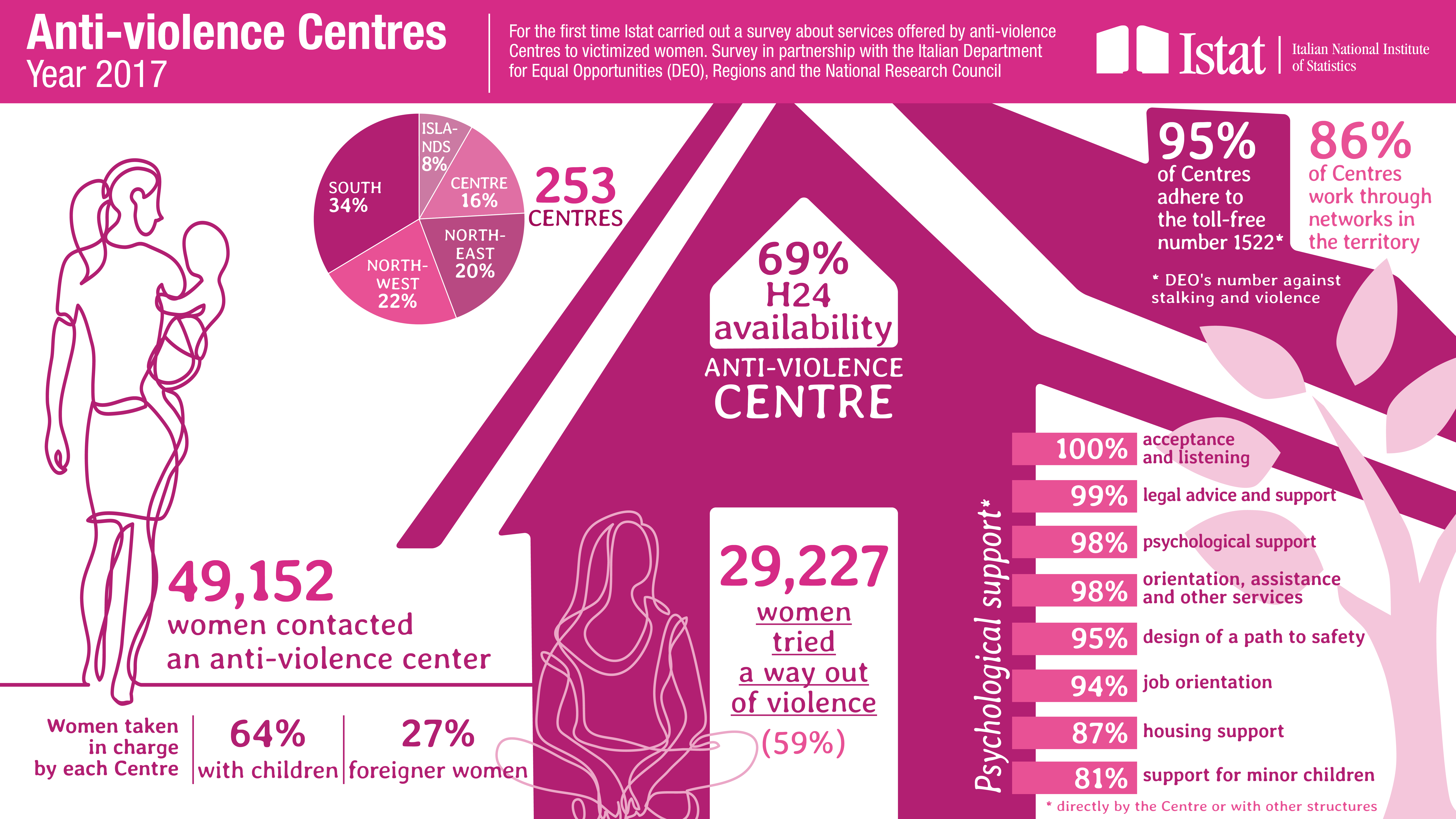 Click the image to download pdf

For more information, please refer to the dataset Anti-violence Centres. Year 2017 (Italian only).
Themes: Tags: Typology: id:229315