European Statistical System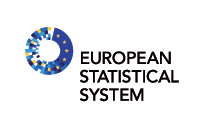 The European Statistical System (ESS) includes: Eurostat (the statistical office of the EU), the statistical offices of all the Member States (the so-called National Statistical Institutes) and other institutions producing European statistics.
The European Statistical System guarantees that European statistics produced in all EU-Member States are reliable, following common criteria and definitions and processing data in an appropriate way so that they are always comparable among the different EU countries (ESS Vision 2020).
The ESS is currently regulated by the new European Statistical Law, passed in 2015 with Regulation (EC) 2015/759 of the European Parliament and the Council, modifying Regulation (CE) n. 223/2009.
The European Statistical System Committee is the nucleus of the ESS and comprises of Eurostat and the presidents of the national statistics offices of the Member States and EFTA countries. This Committee provides guidance for planning, producing and disseminating European statistics, and is involved in the process of compiling and adopting the European statistical legislation.
The ESS draws up a European Statistical Programme, which includes five-year statistical planning. This Programme is passed by the European Parliament and the Council.
In order to ensure that users' needs are taken into account when compiling the European Statistical Programme, the European Statistical Advisory Committee was created. It represents users, informants, academic and social institutions and the Community administration
Although the planning of activities is carried out jointly by the National Statistical Institutes and Eurostat, the production of harmonised national statistics falls within the competence of Member States' authorities, whereas Eurostat collects the data provided by the States, analyses them, and based on them, offers comparable and harmonised figures. This contributes to the Community policy-making process.
Eurostat, moreover, is committed to ensuring the functioning of this complex system (different languages, very diverse forms of administrative organization, specific nomenclatures, etc.) and, accordingly the coherence and quality of data produced.